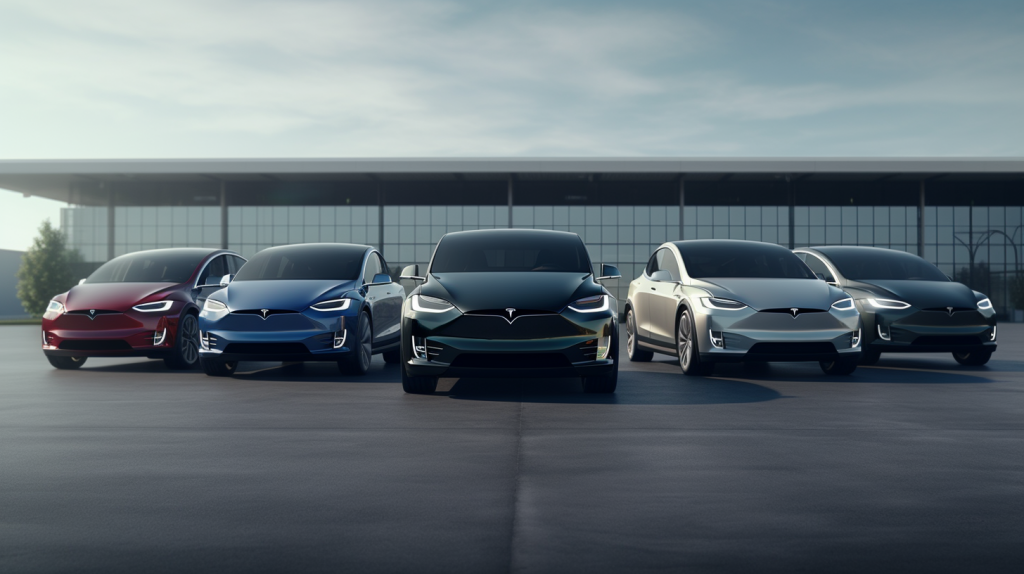 Welcome to Our Electric Vehicle Dealership – Your Source for High-Quality Pre-Owned EVs
Welcome to our premier electric vehicle (EV) dealership, your go-to choice for top-quality pre-owned electric vehicles. Our dedicated team strives to make your EV shopping journey exceptional, right from the moment you step foot into our showroom or navigate through our digital inventory.
As EV experts, we bring deep insights into the world of electric vehicles, from popular models to the latest breakthroughs in EV technology. Whether you are exploring EV financing options or looking to understand the benefits of electric over traditional cars, we've got you covered. Our mission is to ensure you get the EV you desire, tailored to your budget and lifestyle.
Our goal is not only to provide you with a great electric vehicle but also to create such a delightful experience that you become a loyal customer and happily refer us to your friends and family. Your satisfaction is our ultimate reward.
We aim to deliver more than just a memorable car-buying experience. We aspire to create a community of satisfied customers who will turn into loyal advocates, recommending us to friends and family. Your satisfaction is, indeed, our ultimate reward.
As the leading EV dealership in [Insert location here], we understand the unique needs of our local community and constantly strive to surpass their expectations. We take pride in guiding you towards an eco-friendly drive that aligns with your values and preferences.
Browse through our meticulously curated online inventory of pre-owned electric vehicles and explore the 'Featured Vehicles' section on our website to uncover outstanding EV options. Should any EV catch your eye, feel free to request an online quote or schedule a test drive directly from our website.
To learn more about our dealership and how we can guide you through your next EV purchase, don't hesitate to contact us or visit our showroom. Our experienced team can't wait to share their EV knowledge with you, offering a highly personalized electric vehicle buying journey. We look forward to meeting you and helping you transition to a greener drive."
Dealership Information:
---
Business Hours:
---
Monday :

9:00 AM - 7:00 PM

Tuesday :

9:00 AM - 7:00 PM

Wednesday :

9:00 AM - 7:00 PM

Thursday :

9:00 AM - 7:00 PM

Friday :

9:00 AM - 7:00 PM

Saturday :

9:00 AM - 7:00 PM

Sunday :

10:00 AM - 6:00 PM